$nbsp;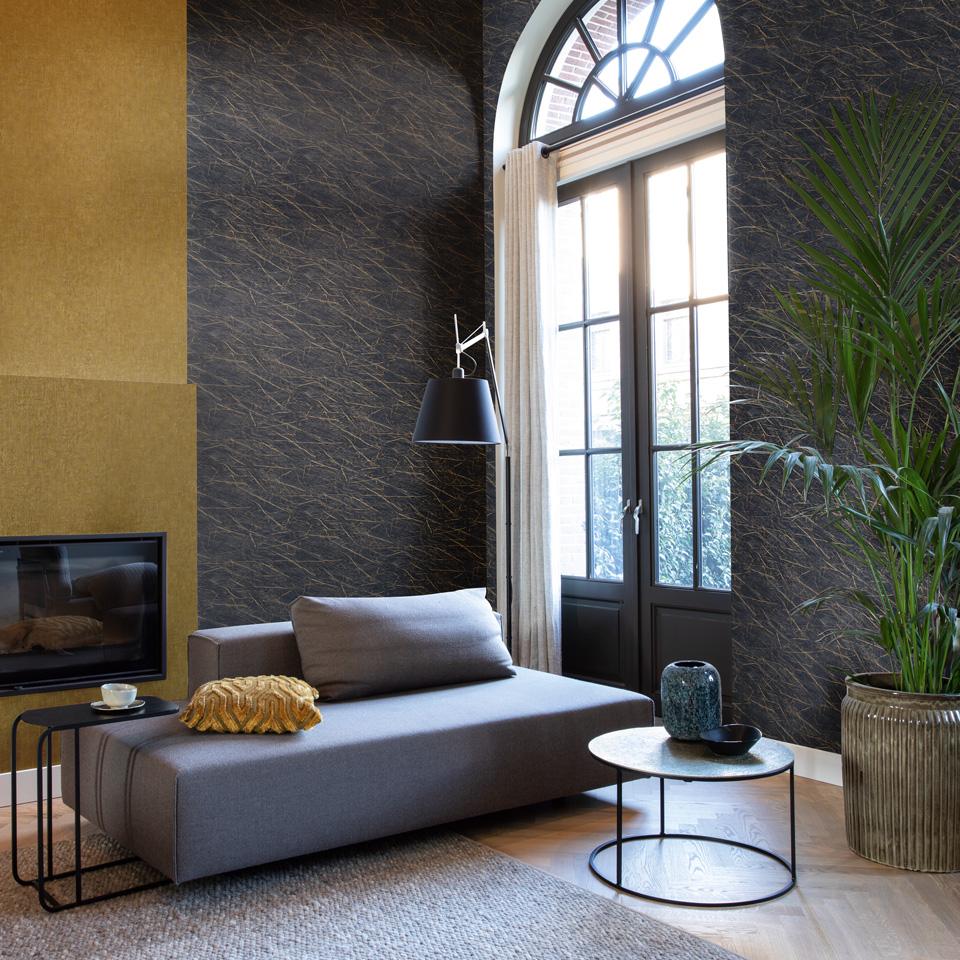 Industrial Design

It's high time we got down to brass tacks at home: this collection has just arrived with lots of warehouse and factory charm. Factory IV has everything you need to create the trendy industrial style, such as rustic materials, exposed concrete looks, plaster structures and rough masonry with authentic traces of wear and tear. Iron, marble and geometric patterns made of wire are also essential here. Anyone who wants to add an architectural touch can also create an impressive backdrop in the living room with the large-format factory motif.
Brick is back

When it comes to factory style, it goes without saying that this includes the classic exposed brick. The original shape and rough surface, the mortar and the natural colouring have their own unique charm. It looks deceptively real – but it's very quick to put up on the wall.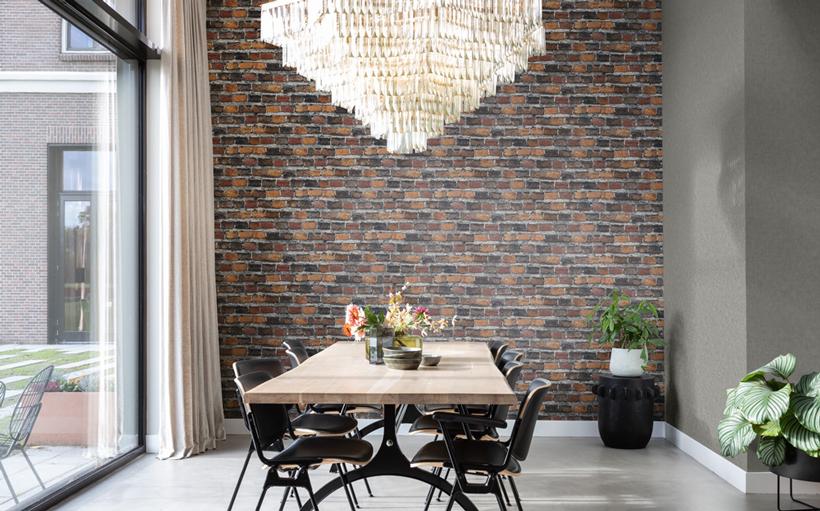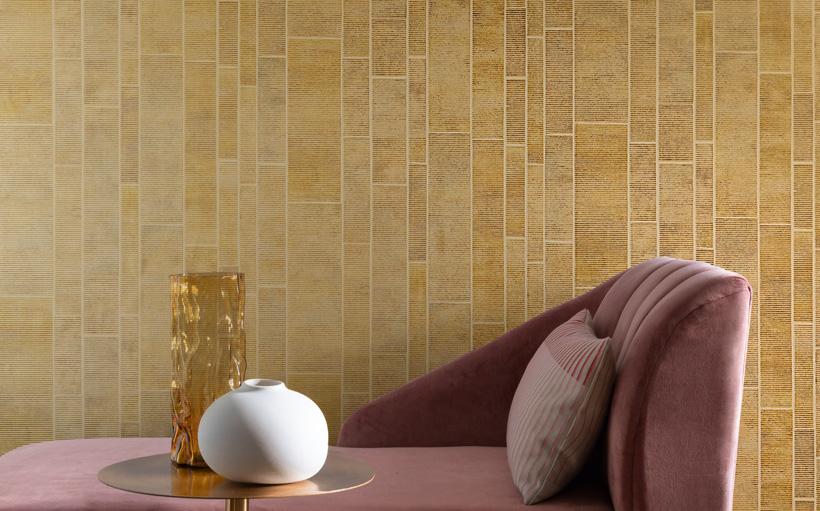 Vertical or horizontal? 

Both are possible with these stone tiles. For small rooms, choose the portrait format; in large rooms, you can confidently go with width. The metallic accents and ribbed structure create a fascinating yet linear pattern. Ideal as a background for furniture with an industrial character or vintage accessories.
Exemplary

From the floor to the ceiling, this diamond pattern brings a factory style to your home. But not only that: the fine lines against create a three-dimensional effect, so both small and large walls quickly take on an eye-catching quality.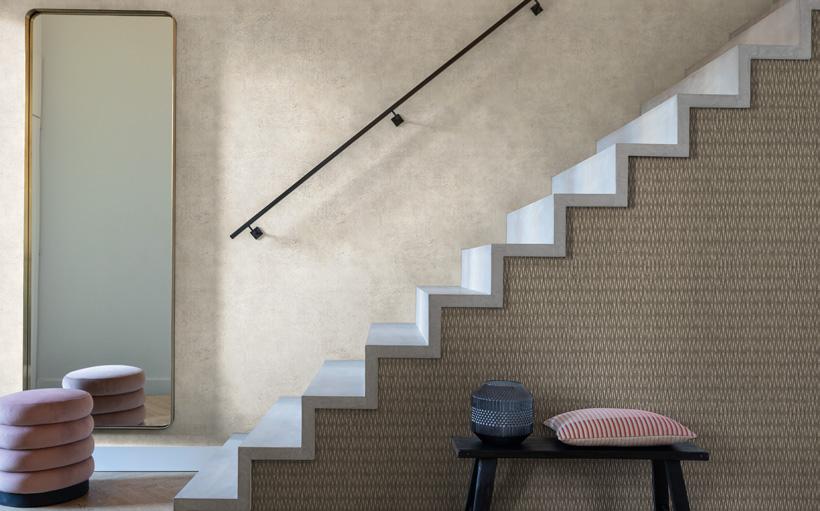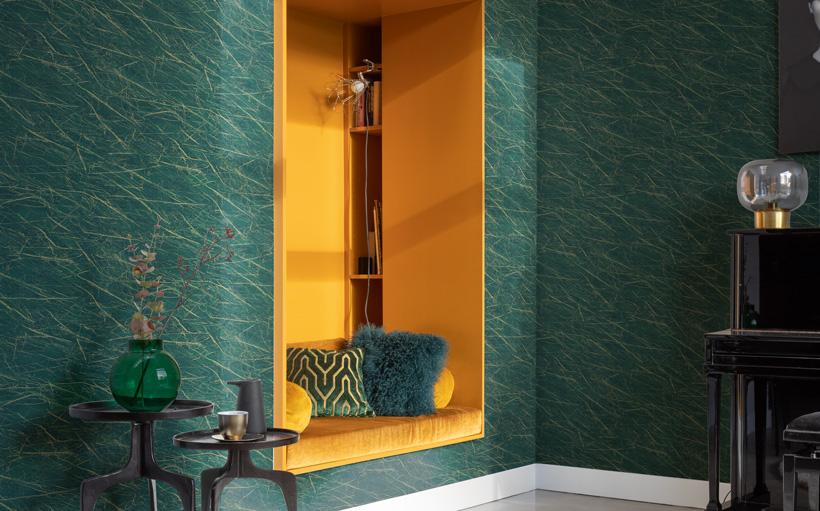 Much-loved housemate

Marble has adorned walls, floors and objects for thousands of years. This timeless all-round quality is evident here with the intricate patterns. The contrast of the lines agaist the background makes the marble look very modern and dynamic without giving up its classic character. Luxurious, yes – excessive, no!
Best of Metallica

The factory trend also needs a little heavy metal – here with a washed look and metallic effects. Whether combined with the various patterns in the collection or as a solo artist – simply go for your preference. Whatever the choice, it's bound to rock.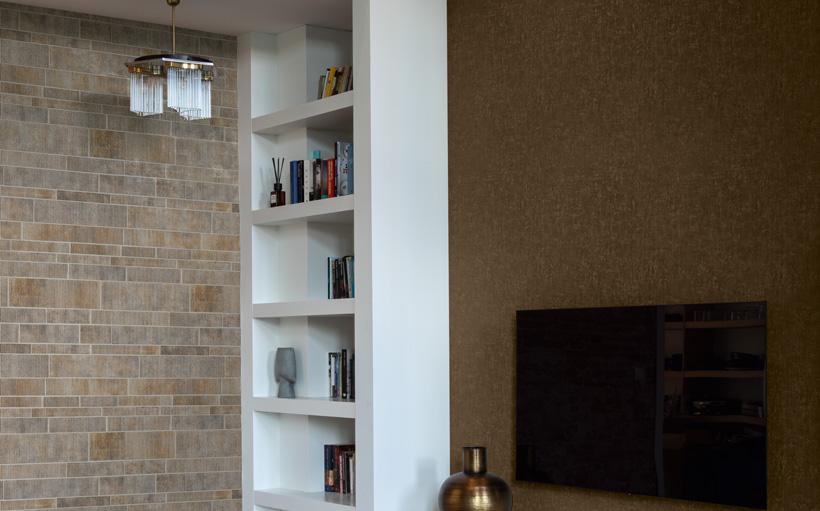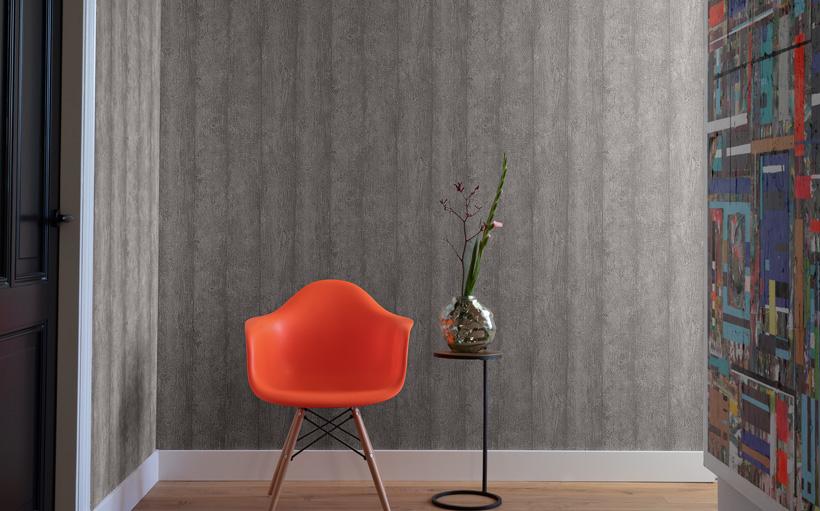 Made of the right stuff

Wall coverings with a floor look are ideal for a really distinctive wall effect. Grains and knotholes create a natural, rustic appearance. The simple and elegant choice of colours is chic, leaving room for great combinations.
Loft character

Fancy the industrial loft look? If the answer's yes, then this concrete-look wallcovering can make your dream a reality in no time at all. The distinctive concrete texture adds cool urban charm to small and large expanses of wall, and it can also be combined with lots of different interior styles.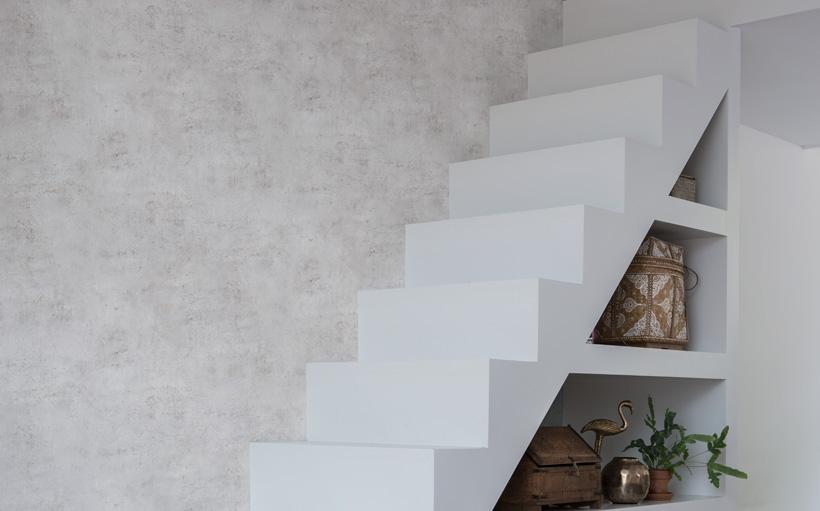 Industrial culture at home

Beautiful visible traces: these wall images refine the industrial look with an individual used effect. Cracked concrete and brick walls with traces of wear give the room an atmospheric feel.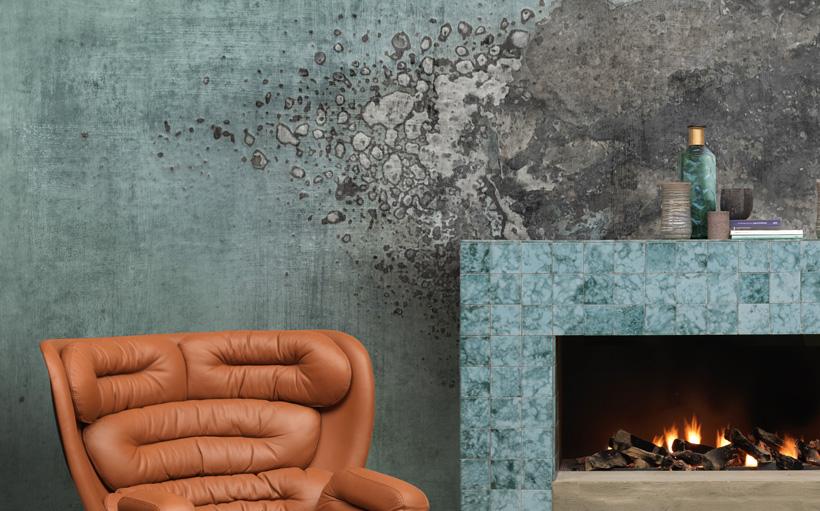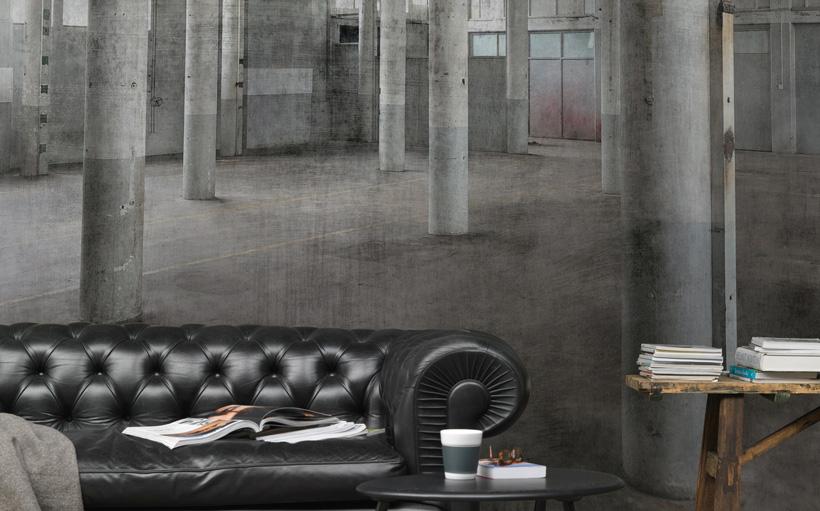 Visual space miracle

Anyone who has always wanted to live in an industrial loft can make their dream come true in just a few simple steps with these wallcoverings. They tell their own story. Additional bonus: small rooms appear larger thanks to the columns, high windows and impressive glass roof that are featured.
Signs of the times

The past leaves some beautiful traces. That's exactly what is so alluring – especially in interior design. These wall images embody the chic of the industrial look, refined with an extraordinary depth effect that makes every wall an absolute eye-catcher. Raw concrete, trace-rich plaster and integrated cracks lend a slightly raw charm and allow walls to speak volumes.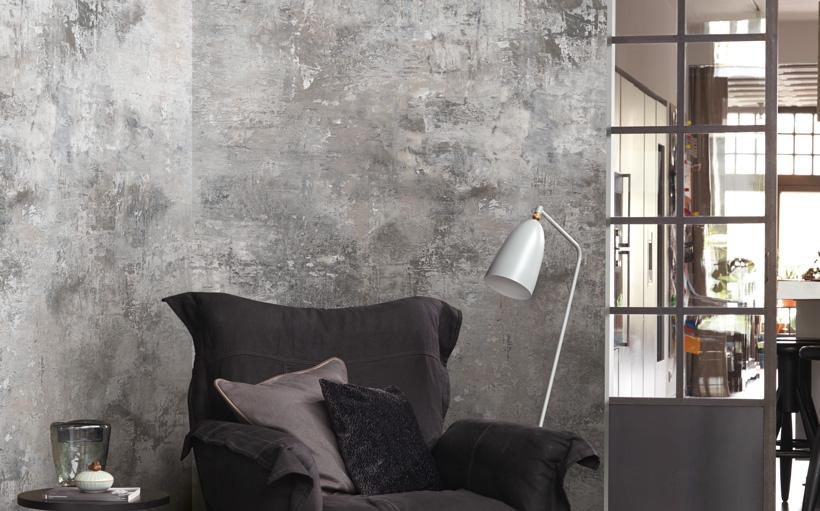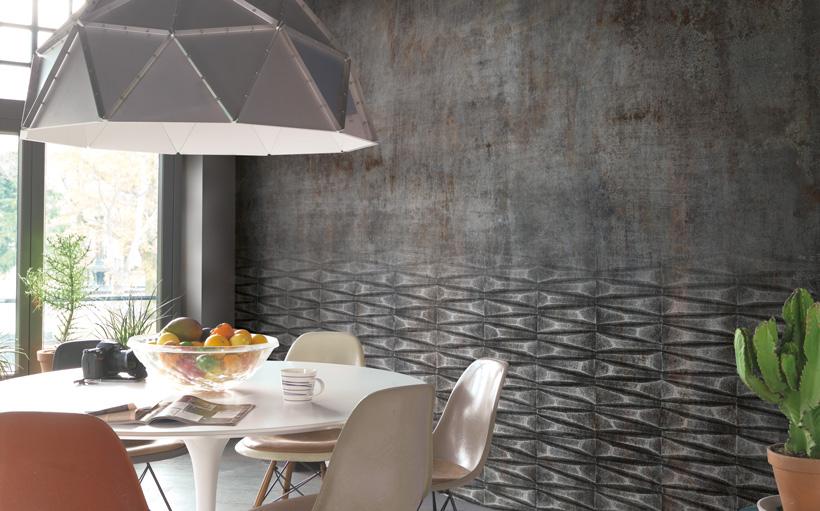 Rusty eye candy

These digital prints now enable you to give your walls a striking look. Characteristic rust marks and metallic effects create the typical industrial style on the wall – it has never been easier to implement this trend in the home.